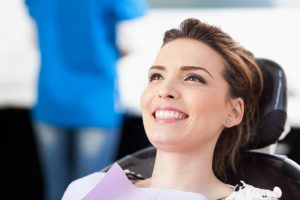 A healthy mouth is an essential part of your overall well-being, so it is important that you give careful thought to whom you choose as your dentist in Jacksonville. It's a good idea to look at patient reviews and consider a practice's location and hours, but you should also pause to think about a dentist's credentials. To ensure that your smile always gets the TLC it deserves, we encourage you to entrust your smile to a true dental specialist.
Specialists Have Extensive Training
The American Dental Association recognizes a number of dental specialties. In order to be considered a true specialist in one of these areas, a dentist must undergo years of extra training after dental school. Therefore, they have a true understanding of, not just the basic functions of the mouth, but also of other facts that give them deeper insight into how to care for patients.
Here in our practice, we have two remarkable specialists who are ready to give your smile their best:
Matthew Nawrocki is a prosthodontist in Jacksonville. He has intimate knowledge of how teeth should be shaped and how they should fit together. His expertise lies in creating beautiful, well-fitting restorations.
Richard Aguila is a periodontist in Jacksonville, which means he is an expert on gums and gum disease. He is also skilled at placing dental implants.
Getting It Right the First Time Saves Money
If you have extensive oral health problems, you may need a specialist to address those issues and get your smile back on track. However, if you visit a general dentist instead in an attempt to save a bit of money, your decision may come back to haunt you. Unfortunately, most general dentists simply lack the knowledge and skill to handle complex cases, and they may mess up your treatment and cause you to need extensive repair work later. Visiting a specialist to get it right the first time will spare you from extra pain and monetary cost.
No Job Is Too Small
Dental specialists focus on handling complex cases. However, that doesn't mean that they won't want to see you if you're only interested in general dentistry at the moment. Preventive services, such as cleanings and exams, are a cornerstone of a healthy smile. Many specialists are willing to provide these services because their main interest lies in helping folks in the communicate enjoy all the benefits of a functional, beautiful mouth.
Your smile is more than your way to make those selfies look good; it plays a pivotal role in your overall health. Please entrust its care to someone whom you know will give you only the best dental service available.
About the Dentist
Dr. Matthew Nawrocki is proud to work alongside Dr. Aguila to provide Jacksonville residents with the high-end dental care they deserve. He has a Specialist Certificate in Prosthodontics and a master's degree in Dental Science. If you would like to meet him and discuss your oral health concerns, please contact our office at 904-683-4781.