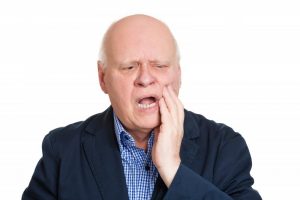 You may have been thrilled when you first got your dentures in Jacksonville. They fit well, looked amazing, and enabled you to smile with confidence. Maybe they even changed your life! Now, however, a few years down the road, some of the initial excitement has likely worn off. You may even be disappointed or frustrated because your dentures don't fit like they used to. Why does this happen, and what can you do to get back to loving your smile?
Natural Changes Affect Denture Fit
One of your jaw's main jobs is to support your teeth. When the roots of those teeth are present, your body knows that your jaw needs lots of nutrients and blood supply to keep it healthy and strong. However, when extensive tooth loss makes your body believe that your jaw doesn't need the support it once did, you naturally loose bone density and bone height.
After a tooth comes out of your mouth, you may lose as much as 25 percent of the bone in that area within a year! Even after the first year, the bone degradation continues at a slow pace.
Because of these natural bodily changes, it isn't unusual for traditional dentures to last for only five to eight years before you need to talk to your dentist in Jacksonville about getting a new set. It's important not to put off seeing your dentist when your dentures no longer fit because ill-fitting false teeth can cause sores, and they don't allow you to enjoy all the yummy foods that you love.
Consider Upgrading to Dental Implant Dentures in Jacksonville
Is there any way to outsmart nature and make sure that your dentures fit well forever? Yes, there is! Dental implants act as substitute tooth roots; therefore, they tell your body to keep performing maintenance on your jaw. They help to prevent bone loss, retaining your face's shape.
Implant-supported dentures get attached to these implants rather than relying on suction or denture adhesives. That makes them extremely strong, and they will never slip out of your mouth because they no longer fit well. As long as you care for your implants, your new denture could last for the rest of your life!
If you have already experienced some bone loss in your jaw, you may need a bone graft before you're a candidate for implants. However, many patients who have taken steps to restore their smiles via this method don't have any regrets. During your consultation, your dentist will be happy to provide you with details on exactly what your journey to a new smile may entail.
Dentures don't fit like they used to? That's a perfectly natural occurrence, but ill-fitting teeth aren't something you should have to deal with. Your dentist will be happy to help you find a solution and get back to enjoying a strong, secure smile.
About Jacksonville Dental Specialists
Drs. Matthew Nawrocki and Richard Aguila are your restorative dental experts. If you are having problems with your dentures, they would be delighted to help you. To schedule a consultation, please get in touch with us at 904-683-4781.