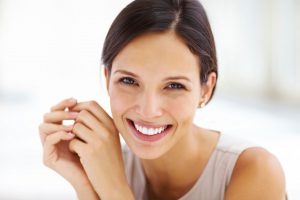 If there is anything you don't like about your smile, porcelain veneers in Jacksonville may be just what you need to fall in love with the way your teeth look. These ultra-thin tooth covers are able to disguise all sorts of cosmetic flaws, from discoloration to cracks, chips, and minor misalignment. But since insurance typically doesn't cover this treatment, you might wonder if veneers will last long enough to make the investment worth it. Or, maybe you're worried that you won't be able to change your mind about having veneers after you have them installed. Let's talk about these important questions.
How Long Do Veneers Last?
Porcelain veneers have been a staple of cosmetic dentistry for only a few decades. Before the advent of modern techniques, there was no way for dentists to create a lasting bond between a tooth and the veneer over it. That has changed. Today, your cosmetic dentist in Jacksonville can attach your veneers in a way that enables them to stick to your teeth through all the rigors of daily life. In fact, with proper care, veneers may stay with you for 15 to 20 years!
Do Veneers Crack or Become Stained?
If you commit to taking care of your veneers, you won't have to worry that they'll lose their luster just a few years after you get them. Porcelain has some remarkable qualities that enable it to maintain its beautiful appearance for a long time:
Porcelain is quite strong. Veneers are extremely thin, but unless they face a hard impact, they are unlikely to break or crack.
Porcelain is resistant to discoloration, so it will not quickly lose its brilliance. However, it isn't invulnerable to stains, so it's a good idea to limit your consumption of things like coffee and red wine.
If you ever do experience a problem with your veneers, your dentist in Jacksonville may be able to repair or replace it so your smile continues to look amazing!
Afraid You'll Change Your Mind?
The porcelain veneer process requires that your dentist removes a sliver of enamel from your teeth so your new smile doesn't look bulky or unnatural. Therefore, if you ever lose a veneer, it's important to get it replaced. Otherwise, you may experience extra sensitivity in the exposed tooth.
There is no reason to be afraid of committing to porcelain veneers. The process of installing them may take just two visits to your dentist, and once it's done, you'll love what you see in the mirror! The vast majority of patients are extremely pleased with the results of their smile makeover and don't regret their decision to give themselves a glamorous grin.
Porcelain veneers are a long-lasting solution for your teeth's aesthetic imperfections. Why not talk to your dentist about how you can achieve the smile of your dreams?
About Our Dentists
Drs. Richard Aguila and Matthew Nawrocki take great pride in helping their patients achieve beautiful, healthy smiles. They offer advanced cosmetic services, including porcelain veneers. If you have questions about this transformative treatment, please feel free to contact our office at 904-683-4781.