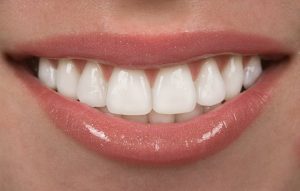 With cosmetic dentistry more popular than ever, it's not surprising that your dentist in Jacksonville is trying to meet the demand. Even if their oral health is in good shape, many patients wish that their smile looked brighter, straighter, or just restored to its youthful state. Some cosmetic treatments have been around for years, but others are making new waves in the field of dentistry and solving many issues people experience with their smile.
That's why your dentist wanted to write about the most common issues patients talk to him about and ask if there are ways to fix them.
Gummy Smile
A gummy smile is precisely that; a smile where too much gum tissue is covering the teeth. However, a gummy smile can also be a result of having small teeth, either because they are like that naturally or because they were worn down due to teeth-grinding. Solving this cosmetic issue can be done with a soft-tissue laser and allows your dentist to balance your gumline, showing more of your tooth in the process.
Gaps and Spaces Between Teeth
The more gaps and spaces between your teeth, the more noticeable the imperfections there will be in your smile. These gaps are typically a result of crooked teeth, but they can also occur when not enough gum tissue is in the mouth to support your teeth. If you floss too harshly, brush with too much force, or use tobacco products, you'll want to change these habits as they can cause your gums to recede. This will expose your teeth and cause the spaces in your mouth to become more obvious.
Discolored Teeth
Teeth become discolored in many different ways and is the most common cosmetic defect people ask to have treated for their smile makeover in Jacksonville. It also happens to be one of the simplest issues your dentist in Jacksonville can fix. However, keep in mind that extrinsic stains (stains occurring on top of enamel) are much easier to remove than intrinsic stains (stains resulting from loss of tooth enamel and exposing the dentin underneath.)
Missing Teeth
As patients age, the chances of teeth falling out goes up significantly. Compared to small gaps and spaces in the mouth, missing teeth are far more noticeable and require more extensive restorative work to replace. It's also more common among older patients and usually only asked by younger patients if an accident or infected tooth required an extraction.
Low Bone Density
When teeth fall out, the alveolar bone that integrates with teeth begins to resorb back into the body. Without this bone, the jawbone becomes weaker over time and less able of performing basic tasks like chewing and talking. Restorative prosthetics not only rebuild your smile, but can stimulate this bone, giving back your regular functions.
How Your Cosmetic Dentist in Jacksonville Can Help
To solve these issues, your dentist offers several restorative and cosmetic treatments, including:
Gum Recontouring
Invisalign Clear Aligners
Porcelain Veneers
Teeth Whitening
Dental Implants
If you're tired of staring at your old smile, schedule a smile makeover consultation with your dentist today. You won't regret it!
About the Practice
Jacksonville Dental Specialists puts a strong focus on repairing damaged dental structures, reinvigorating your oral health, and enhancing your overall appearance with the help of advanced and effective cosmetic and restorative treatments. To learn more about the smile makeover process and learn about Dr. Matthew Nawrocki's practice, contact him at (904) 683-4781 or visit his website.