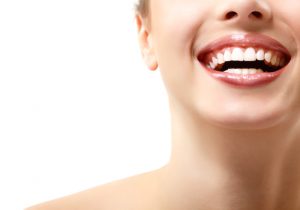 If you've come across this blog post, it's probably because you are unhappy with some aspect of your smile. Many people wish for a smile transformation due to chipped, broken, stained, or otherwise imperfect teeth — but they don't realize there is a beautiful solution in sight.
If that sounds like you, your cosmetic dentist in Jacksonville can come to the rescue with a smile makeover! Keep reading to find out what this treatment entails and how it can help you love your smile once again. There's never been a better time to consider cosmetic dentistry than the New Year!
Transformative Cosmetic Dentistry
These days, there is no reason to live with a smile you are not 100% satisfied with. Cosmetic dentistry is more affordable and effective than ever before. With options ranging from porcelain veneers to teeth whitening and complete smile makeovers, there is sure to be an approach to solve your dental woes.
But what about when your smile can't be fixed with a single treatment? Then you need a comprehensive solution — and the smile makeover provides just that. It's a way for your dentist to truly overhaul your teeth and gums without having to do so with multiple separate treatments completed over the course of several years.
An effective smile makeover will aim to improve the form and function of your teeth. Some of the cosmetic and restorative treatments that may be included in this comprehensive solution include…
Porcelain veneers, or thin coverings of porcelain that are affixed to the surface of teeth that show when you smile.

Dental implants, a comprehensive tooth replacement

Crown lengthening, which exposes more tooth enamel for short or stubby teeth

Invisalign clear braces for correcting orthodontic issues

Laser teeth whitening to finish off the transformation
The cost and total time your smile makeover takes depends on the treatments being performed. Dental implants, for example, require up to a year to complete, while porcelain veneers are finished in just about a month.  
Benefits of a Smile Makeover
Having your smile restored with a comprehensive makeover offers a number of benefits. Some of the most notable are…
Doing them as a comprehensive treatment saves time and possibly money, too.

You can enjoy your beautiful results sooner.

You will eat, speak, and smile with full confidence.

Trusting your smile transformation to the same team means you get the best, most informed care.
Get a New Smile in 2018!
The New Year is the perfect time to start taking steps toward improving your imperfect teeth and gums, so what are you waiting for? We are now booking appointments for January — and we can't wait to help you love your smile!
About the Practice
Dr. Matthew Nawrocki and Dr. Richard Aguila of Jacksonville Dental Specialists provide comprehensive dental services from the comfort of a state-of-the-art office. To learn more about cosmetic dentistry or to discuss what's possible with a smile makeover, you are invited to contact your dentist in Jacksonville at 904-683-4781.