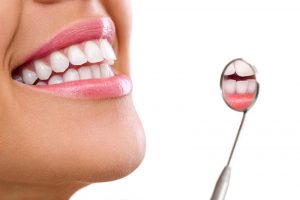 Are you ringing in the New Year with your brightest, whitest smile? If the answer is anything other than a resounding yes, we've got news for you — we can help you love your teeth in 2018! Keep reading to find out how porcelain veneers and teeth whitening in Jacksonville are transforming smiles in a fabulous way.
Why Do Teeth Darken with Age?
You're another year older and another year wiser — and, if you're like most adults, your teeth aren't quite as white as they used to be. It's normal for the tooth enamel to get darker over time, as constant exposure to highly pigmented foods and beverages and probably less-than-perfect dental hygiene take a toll. Love coffee and red wine? Your pearly whites don't so much. And beyond these external factors, some people were just born with whiter tooth enamel than others. No matter what has caused your teeth to look less than bright lately, your cosmetic dentist in Jacksonville can help.
Professional Teeth Whitening Is Easy
One of the most popular methods for whitening teeth is with professional teeth whitening, which is non-invasive and can be completed in a single visit to our office. Laser whitening offers the brightest results, breaking through stains caused by foods and beverages, tobacco, and even certain medications. In-office whitening is completed in a single visit to our office. If, however, you prefer to whiten your teeth at a more gradual rate, you can benefit from a customized take-home whitening kit to enjoy the very same results at your own pace.
Porcelain Veneers for More Significant Damage
Maybe you need a little more help than professional teeth whitening can offer, or perhaps you have other dental imperfections that you'd like to kiss goodbye. If so, porcelain veneers may be the right option for you. These thin coverings are made from dental porcelain, a material that is highly customized to create the size, shape, and shade of tooth that looks best on you.
Porcelain veneers are placed over the course of two visits to the dentist's office and can last for many years with proper care. Best of all, because dental porcelain is highly resistant to stains, you can think of them as a permanent teeth whitening treatment!
Which Is Right for You?
Most adults are eligible for professional teeth whitening and porcelain veneers. It doesn't make sense to get both, so talk to your cosmetic dentist about which one is better for you. If you are ready to make a dramatic smile transformation, porcelain veneers in Jacksonville may be the best option. Whichever you choose, we can't wait to get started on your new, improved smile in 2018.
Meet the Practice
The Jacksonville Dental Associates are a team of experts providing the high quality, comprehensive dental care for patients of all ages. To learn more about their services, including dazzling teeth whitening and veneers, please do not hesitate to get in touch with the office at 904-683-4781.