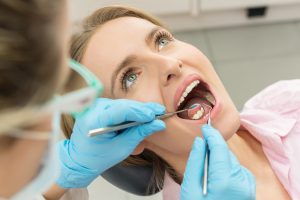 If you have missing teeth, you know the most important thing to do for your overall and oral health is find a long-lasting, natural-looking way to replace them. If you've discussed this problem with your dentist, their first recommendation was probably dental implants in Jacksonville.
Although dental implants are one of the best ways to replace missing teeth, there are a few things that patients must know before moving forward with this procedure. For instance, the state of a patients jawbone plays a part in preparing for the dental implant procedure.
Getting a Better Understanding of Dental Implants
Dental implants are a permanent solution to the many issues that tooth loss pose. This tooth replacement option is made of small titanium posts or screws that are surgically inserted into the gums and allowed to fuse with the jawbone.
An implant replaces both the tooth root and crown, which is an essential component of a fully functioning, healthy smile. Implants help stabilize your smile and jawbone while serving as anchors for permanent restorations like crowns, bridges, and dentures.
The Jawbone Helps Anchor Dental Implants in Place
Many patients may not be aware of everything that your jawbone accomplishes for you. Blood flow takes place here and when teeth are lost, the jawbone can deteriorate and make it difficult to replace lost teeth. In these cases, a ridge augmentation may be necessary.
Dentists Can Prepare the Jawbone for Dental Implant Placement
A ridge augmentation is a common dental procedure that can help recreate the natural contour of the gums and jaw that may have been lost due to bone loss.
The alveolar ridge of the jaw is the bone that surrounds the roots of your teeth. When a tooth is lost, an empty socket is left in the alveolar ridge bone. Sometimes when a tooth is lost, the bone surrounding the socket deteriorates and breaks, making it unable to heal on its own. Rebuilding the original height and width of the alveolar ridge is not always completely necessary, but may be required for dental implant placement, or for aesthetic purposes.
The best way to find out if your dentist needs to perform a ridge augmentation is to have your dentist take a look at the current state of your mouth and tooth loss. After all, dental implants require bone to support their structure, and this procedure can help rebuild this bone to accommodate your dental implants.
Meet Your Dentists
If you're looking for dental professionals that truly understand how the structures of your mouth work, you've come to the right place. Dr. Matthew Nawrocki is a certified prosthodontist and Dr. Richard Aguila is a certified peridontist, making them the perfect team to help you replace teeth with implants from beginning to end. If you would like to meet with either of our dental professionals, feel free to call Jacksonville Dental Specialists at (904) 683-4781.