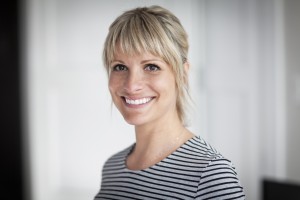 When you speak with someone, your smile is probably one of the first things they notice about you.  Over time, your smile will lose its white color and begin to dull naturally due to things that are both in and out of our control. We all know having a whiter, brighter smile can help make great, long-lasting first impressions and would like to keep them that way. That's why Jacksonville Dental Specialists offers teeth whitening both in our office or with professional whitening kits at home. Your dentist in Jacksonville offers effective, dramatic results that can boost your self-confidence by improving your smile.
Why do my teeth stain overtime?
One day, you wake up with a bright, white smile. The next, you have yellowed, dull teeth that you want to hide. It may feel like you wake up one day with discolored teeth, but really, your teeth become discolored overtime. There could be several reasons why your teeth have changed colors over the years:
Teeth start to yellow as a natural part of the aging process.
Daily wear and tear on your teeth can also change your smile's color.
Tobacco and alcohol abuse will darken your teeth overtime.
If you don't maintain good oral hygiene, your teeth will become discolored from built-up tartar.
Certain medications for systematic health reasons can darken teeth.
You may have inherited a gene for yellower enamel from your family.
The least common reason for discolored teeth can be because of disease or treatments for a disease like chemotherapy/radiation.
How can Jacksonville Dental Specialists help me?
If your teeth already have surface level or deeper-set stains, our dental practice can help you. Don't waste your time investing in over-the-counter products that won't produce fast, effective results. We offer both in-office professional-grade teeth whitening and take-home professional-grade teeth whitening. Let's take a look at what each offer:
In-Office Teeth Whitening
Quick, convenient appointments.
Dramatic whitening results by the end of your short dental visit.
Safe whitening monitored by a professional.
Protection for your soft tissues from the concentrated bleaching gel.
Take-Home Teeth Whitening
Leisurely, convenient whitening process.
Doctor prescribed professional-grade products.
Detailed instructions to follow.
Reduced sensitivity with a longer brightening period.
Custom whitening trays for safe teeth brightening that won't damage your soft tissues.
Is there a way that I can prevent my teeth from yellowing again?
Everyone wants a bright, white smile. You can be proactive in keeping your teeth how you want them by following these tips from your cosmetic dentist in Jacksonville:
Brush twice a day for two minutes a day to remove staining factors from your mouth.
Floss in between teeth to avoid tooth decay and debris from discoloring teeth.
Use an antibacterial mouthwash to wipe out dangerous bacteria that could change the color of your teeth.
Drink from a straw when indulging in dark fluids like soda, juice, coffee, tea, or wine.
Avoid using tobacco altogether.
Get your teeth professionally cleaned and periodically whitened by our specialists.
Do you want a brighter smile? Contact us today!
Did you wake up one morning and wonder where your white teeth disappeared to? You can feel confident in your ability to set great first impressions with whiter, brighter teeth after a scheduled whitening consultation with Jacksonville Dental Specialists. Contact us today to book the next available appointment.