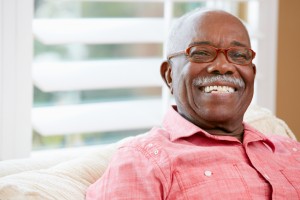 If you are considering dental implants for your tooth replacement, you are probably wondering about your options, and which is best for a strong, long lasting smile. For example, what's the difference between mini implants and traditional dental implants in Jacksonville? It's a common question. Your implant dentist, Dr. Nawrocki, recommends mini implants in specific cases — keep reading to find out when and why.
Dental Implants: The Basics
Dental implants are a comprehensive tooth replacement that works by replacing the tooth's stabilizing root as well as its crown, or the part that you can see. Dental implants are made of titanium, a material that fuses with the bone tissue to provide the ultimate in stability for the prosthetic teeth that are affixed on top. Implants can support a full denture, a bridge, or a single crown.
There are significant advantages to choosing dental implants. They include…
Better oral health with a stabilized jaw

No denture slippage or discomfort

Mimic the natural tooth structure

Simple to clean and maintain

Eat, speak, and smile with ease

A long-lasting replacement
Comparing Mini and Traditional Dental Implants
Traditional dental implants are larger than mini dental implants, and are placed in invasive surgery. Patients should be in good health to fully heal from the implantation — and older patients or those who have experienced significant bone loss due to the missing teeth may not be eligible for traditional dental implants. Mini dental implants provide an effective alternative for these patients.
Mini dental implants are 2 to 3 millimeters wide, while traditional implants measure up to 5.8 millimeters in diameter. The traditional dental implant is composed of the implant itself, the prosthetic tooth, and an abutment that connects the two together. A mini dental implant is made of just one piece: a titanium post with an end that sticks out of the gum line. Mini dental implants can be restored in the very same appointment as they are placed, compared to traditional dental implants which are completed over the course of several visits and many months.
Because they are larger, traditional dental implants allow for stronger chewing stability and can be expected to last longer. Traditional implants are usually the best method of replacing missing teeth, but mini dental implants help people who are not eligible for the invasive procedure enjoy the security and stability of an implant-retained replacement.
Which Is Best for You?
Dr. Nawrocki will consider the location of the missing teeth, your health, and other special needs you may have to determine whether mini dental implants in Jacksonville are the best option for your smile. Candidates for mini dental implants are usually older, in poor health, or those who are seeking a short-term replacement until a longer term solution can be reached.
Let's Discuss Your Tooth Replacement!
Are you in need of a high quality tooth replacement? You may be an excellent candidate for mini or traditional dental implants — please get in touch with your dentist in Jacksonville to discuss your options in tooth replacement! Request an appointment online today.