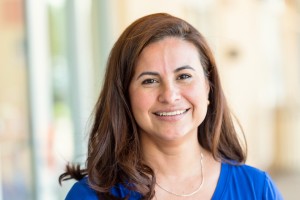 A healthy smile is made up of more than just sparkling clean teeth. At Jacksonville Dental Specialists, we place as much of an emphasis on your periodontal (gum) health as we do on your teeth. Did you know that almost half of American adults have gum disease to some extent? Or that periodontitis has been linked to a host of heart problems, respiratory issues, and other health conditions? Knowing the initial warning signs of gum disease can ensure you get treatment from the periodontist in Jacksonville right away.
Top 5 Warning Signs of Gum Disease
When your gums are infected, you may not notice the warning signs right away. Too many people ignore the initial symptoms thinking they'll go away eventually — or they simply do not notice anything is awry at all. Don't let that happen to you.
The top five signs you are dealing with gum disease include…
Bleeding gums after you brush or floss

Tender, red, swollen gums

Persistent bad breath, even soon after brushing

Gum recession

Tooth sensitivity from exposed roots
Think you are dealing with gum disease? At any stage, it is important that you seek professional treatment to prevent the serious side effects of periodontitis.
How Your Periodontist Helps
Your periodontist treats gum disease in Jacksonville. In the very beginning stages, the condition can be reversed with improved dental hygiene at home and a couple extra visits to our office. We will advise you on how to take better care of your teeth at home to prevent the plaque and bacteria buildup that causes infection.
Once gum disease has reached moderate stages, you will have deeper pockets — or the spaces between your teeth and gums that occur as a result of the bacteria. We will determine the treatment you need based on the depth of these periodontal pockets. Nonsurgical scaling and root planing can provide an effective solution for moderate levels of gum disease. We perform scaling and root planing with the soft tissue laser for more comfortable treatment and faster healing.
In the very advanced stages, we may recommend surgical treatment to heal gum disease. Gum grafting can replace gum tissue that has been lost as a result of the infection.
Gum Disease Prevention Is Easy
There is good news in all of this, and it's that gum disease is really easy to prevent with good dental hygiene habits. Flossing is especially crucial. If you aren't already in a good flossing habit, start today! Leave yourself little notes to floss on the bathroom mirror, and keep the floss out somewhere you're sure to see it. You should also make sure you are brushing your teeth for two minutes, twice a day (or even after each meal). Add an antimicrobial mouthrinse for additional bacteria fighting. And of course, don't forget to visit your dentist for your six month checkup and cleaning to keep your smile healthy for a long time to come.
Come See Us Today!
If you suspect or know that you have gum disease, don't hesitate to get the treatment that you need. Come see us to ensure your gums stay healthy and clean for long to come! Request an appointment with your dentist in Jacksonville today.