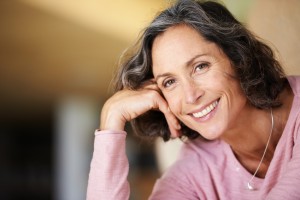 After the loss of one or more teeth, you'll need to visit a specialist for the best treatment. Dental implants in Jacksonville are a comprehensive tooth replacement option that promotes a patient's oral and overall well-being for a lifetime to come. At Jacksonville Dental Specialists, our periodontist Dr. Richard Aguila works with prosthodontist Dr. Matthew Nawrocki to offer superior dental implant care for patients in our part of Florida. Learn more about how our team of experts helps complete smiles after any amount of tooth loss.
What Is a Periodontist?
A periodontist is an expert in everything related to your periodontal (gum) health. That includes the prevention, diagnosis, and treatment of gum disease. In addition to ensuring that your periodontal health stays in check, periodontists specialize in the placement, maintenance, and repair of dental implants.
At Jacksonville Dental Specialists, Dr. Aguila is our periodontist providing expert dental implant care. They have decades of collective experience — and Dr. Aguila and prosthodontist Dr. Nawrocki work hand in hand to build customized treatment plans to help you enjoy high quality, long lasting tooth replacement. With a team like this, patients really can't go wrong when they visit Jacksonville Dental Specialists for their tooth replacement.
Procedure for Dental Implants
Dental implants require extreme precision for success, and periodontists put their experience and training to use to ensure that the dental implants are maximally successful. During the preparation phase, Dr. Aguila will asses the health of your jawbone, the remaining natural teeth, and your gums. At Jacksonville Dental Specialists, we make use of the cone beam CT scanner to capture a comprehensive look at your teeth and oral structures.
With in-depth information captured by the CBCT scanner, Dr. Aguila places dental implants precisely where they should be for lasting success. Over a period of three to six months, the dental implants heal together with the jaw bone. You will return to our office for the final restoration of the dental implants after full healing has occurred. Dental implants can support a crown, bridge, or complete denture.
About Periodontist Dr. Richard Aguila
As a periodontist, Dr. Aguila is highly trained and experienced in the full range of dental implant care. He is a Board Certified Periodontist and also a Diplomate of the American Board of Periodontology. Dr. Aguila stays up-to-date with the latest advances in periodontics through his involvement in a number of professional organizations, including the American Academy of Periodontology, the Academy of Osseointegration, and many others. He and Dr. Nawrocki work as a team to provide superior dental implant placement, restoration, and maintenance at Jacksonville Dental Specialists!
Schedule an Appointment Today
It doesn't matter how many teeth you have lost — if you are dealing with one or more gaps in your smile, you need the very best in tooth replacement. Don't wait to visit the prosthodontist and periodontist at Jacksonville Dental Specialists to benefit from expert care! Contact us to schedule an appointment today.