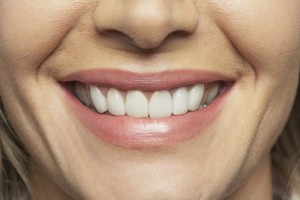 You've had enough of the blank spots in your smile that make it hard to chew and compromise your good looking grin. You're ready to get your radiant smile back with dental implants in Jacksonville, FL, but how long will the process for this superior solution take? In this post, the leading experts in replacement teeth at Jacksonville Dental Specialists explain how implants work, and the time commitment for one, two, or an entire row of teeth.
What Are Dental Implants?
Your dentist in Jacksonville explains that implants are the gold standard for artificial teeth. They consist of three pieces:
Implant – The implant itself is a biocompatible titanium post that will be surgically placed in your jaw. This will become the secure foundation for the rest of your replacement tooth.
Abutment – This is the connecting piece between the implant and- the tooth-shaped "cap." Once the implant is strong enough, the abutment will then be affixed to the post.
Crown – This is the part of the replacement that looks like the tooth. The long-lasting, natural-looking porcelain dental crown will be secured to the abutment after that part is added, restoring your smile to its former glory.
How Long Does It Take To Receive Dental Implants?
As experts with advanced training from some of the most prestigious dental implant programs, Dr. Matthew Nawrocki and Dr. Richard Aguila know that each case is different. The process typically works as follows:
Step One – After your custom treatment plan is developed by our team, you'll usually undergo oral surgery in one visit to have the implant placed in your jaw.
Step Two – In many cases, the titanium post will fuse with your jaw during a process called osseointegration in about 3-6 months. At that point, the other pieces of your natural-looking replacement tooth can be added.
What Factors Can Affect The Length Of Time Dental Implants Take?
Depending on your specific dental needs, and the strength of your jaw, receiving one or two dental implants  can take the typical 3-6 months for healing, or it could require more time. Everyone is different, though, and we're always happy to answer any questions you have about your specific needs for replacement teeth. Some of the factors that can extend the process include:
Compromised Jaw Tissue – If your jaw isn't strong enough to receive the dental implant because of bone loss from oral health problems, you may need to augment the structure through bone grafting. This addition of tissue will add to the foundation of your jaw and ensure your implants will function properly.
Needing Multiple Teeth Replaced – Generally, when people need more than one tooth replaced, there is an underlying issue with the bone structure that supports your dentitions. While you may or may not need bone grafting, people who need multiple implants usually require more time throughout the process.
Now that you know all about dental implants, and how long it will take to restore your smile, schedule your appointment with Jacksonville Dental Specialists today to start the process as soon as you can!