Do you have multiple gaps in your smile? Tooth loss is serious -- but by partnering with an expert restorative dentist, you can enjoy all the benefits of a complete and properly-functioning bite yet again. Below, we have detailed your options after you have experienced the loss of several teeth. From a traditional crown and bridge to quality dental implant dentistry, there is a wonderful solution in sight. Keep reading to find out which type of multiple tooth dental implants in Jacksonville may be best for you.
What Are My Tooth Replacement Options?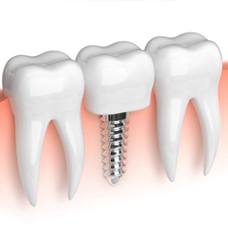 When you schedule a consultation for multiple missing teeth, we will consider which of the following may suit your specific needs best.
Dental Crown and Bridge
A traditional crown and bridge creates a literal bridge over the space left by missing teeth. A crown is placed on each of the teeth that surround the gap in the smile. Then, prosthetic teeth (or "pontics") fill in the space between.
Implant-Supported Bridge
An implant-supported bridge is like the crown and bridge, but rather than using the natural teeth as anchors, it is supported on implant posts that have been surgically implanted in the gum line. This option leaves the healthy teeth intact and can last for longer than a traditional crown and bridge.
Partial Dentures and Implant Dentures
In the case of more significant tooth loss, a removable partial denture may be the best solution. Prosthetic teeth are affixed to a plastic, gum-colored base. A traditional denture rests directly on the gum tissue, while an implant denture latches onto dental implant posts which have been placed beneath the gum line.
How Do I Determine Which Is Best for Me?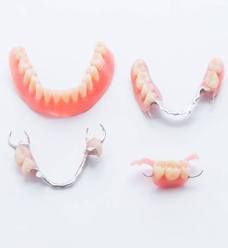 The only way to know which solution will meet your smile needs best is to schedule a consultation with our office. There is no one-size-fits-all in dentistry, and the method that is right for you will depend on a few factors. These include your budget, healthy, and what your personal smile goals are. Patients who are in good oral and overall health can typically benefit from dental implants.
Is It More Expensive to Replace Multiple Teeth?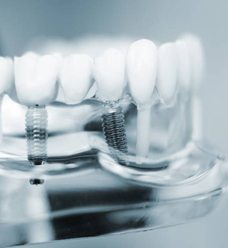 The cost of your tooth replacement depends on the method of replacement. In the case of dental implants, the price is primarily impacted by how many implant posts need to be placed. Therefore, the cost does rise when more teeth are missing -- but you do not necessarily need to have an individual implant post placed for each tooth.
This is also generally true with a traditional bridge or denture. The more teeth that have gone missing, the larger the prosthetic and amount of materials used -- and therefore the more it will cost. But the only way to know for sure what your tooth replacement will cost is to schedule a consultation with our office. Go ahead and get in touch with us today to get started on your complete smile!