What is a Dental Implant?
A dental implant is a tiny post that is surgically placed in your jawbone to act as an artificial tooth root. Implants are typically made out of titanium because it is a biocompatible material. This allows implants to integrate into your jawbone, creating a permanent and lasting support for various dental restorations. Implants can be used to replace one tooth, multiple teeth, and even your whole smile if your jawbone is healthy enough.
Are All Dental Implants the Same?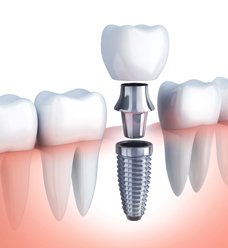 Dental implants are made out of many materials, come in many different sizes, and are made by various manufacturers. However, most dental implants are made using titanium because of its biocompatible properties. Dr. Nawrocki or Dr. Aguila will examine your mouth closely to determine the best type of implant for you. This will be based on factors like where you're missing teeth and the condition that your oral health is in.
Does Dental Implant Placement Hurt?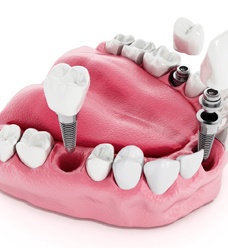 Many people think that receiving dental implants is painful because they are placed in your jaw. However, the slight discomfort that you feel during surgery can be compared to a simple tooth extraction. Our expert team will make sure you're numb and comfortable before starting your procedure. Plus, your jawbone doesn't contain sensitive pain-feeling nerves, which makes the process easier than you would think.
What are the Advantages of Dental Implants Over Other Options?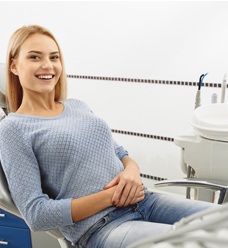 Dental implants bring some unique advantages to your smile. They allow for your restoration to mimic the way your natural teeth emerge from your gums, giving you the most natural-looking smile. Possibly their biggest benefit, dental implants secure your restoration permanently, so you don't have to worry about dentures sliding around in your mouth. Additionally, dental implants are the only replacement that stimulates your jawbone, keeping it strong and healthy. Contact our office today if you're ready to take your first step towards a strong and healthy smile.