Why Would I Need an Advanced Implant Procedure?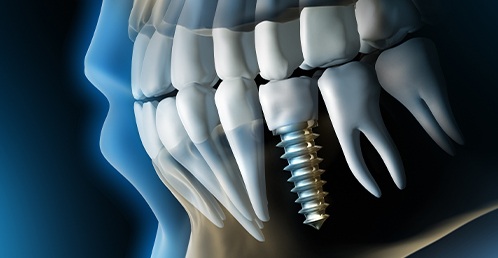 Every patient's mouth is unique, which means that every implant case is unique. There are some circumstances that may make it impossible for you to undergo a traditional, straightforward implant journey. For example, if your jawbone has already deteriorated due to tooth loss, you may need a graft to fortify it so it is able to support implants. If you have already had implants for a while, but now they are failing, you may need to undergo a dental implant salvage procedure.
When you visit our team for your consultation, we will carefully evaluate your oral and overall health and explain the specific steps we need to take to allow you to enjoy all the benefits of an implant-supported smile.
Types of Advanced Procedures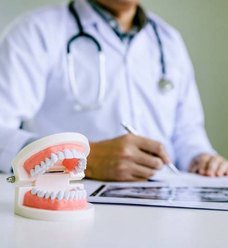 At Jacksonville Dental Specialists, our doctors will always thoroughly and transparently explain their reasons for recommending certain advanced dental implant procedures so that you can proceed with total confidence into the treatment. Earning your trust is very important to us! Our available options include the following:
Bone Graft
It is essential that you have adequate bone density and height in your jaw to support dental implants. Unfortunately, bone loss naturally occurs after tooth extractions, which can lead to the need for a bone graft. Either using your own bone or an artificial grafting material, we can build up the jaw to the point where it is able to support your new smile.
Sometimes, a bone graft can be done at the same time as an implant placement procedure. In other cases, it is necessary for a patient to wait several months after the bone graft. Once the new bone has had an opportunity to bond with the body prior, we can proceed with the implant placement surgery.
Ridge Augmentation
The alveolar ridge is a ridge-like section of bone within the jaw that contains the tooth sockets. After a tooth extraction, the socket usually heals itself, filling in with bone and tissue. Sometimes, though, the socket collapses, and it continues to deteriorate over time; it is unable to heal on its own.
Ridge augmentation is a special type of bone graft that we use to rebuild a socket's original height and width so the alveolar ridge can support dental implants. This procedure is usually done some time after a tooth extraction. A related procedure, socket preservation, can be performed at the same time as an extraction to ensure that the socket maintains its structure so a patient will not require ridge augmentation later on.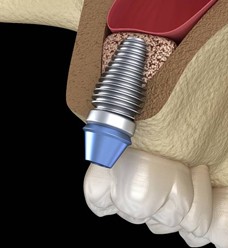 Sinus Lift
Following tooth loss in the upper jaw, bone deterioration may cause the sinuses to drift downward. When there is only a thin layer of bone between the mouth and the sinuses, there is not enough room to safely place dental implants.
During a sinus lift procedure, which is sometimes called sinus augmentation, we gently lift the sinuses and place new bone into the upper jaw. Several months after a sinus lift surgery, a patient may be able to receive dental implants without the risk that their sinuses will suffer harm during the placement procedure.
Dental Implant Salvage
There are a number of reasons why a dental implant may fail to perform at its best. Gum disease, infection, trauma, and other issues may endanger an implant's long-term viability. If one of your implants feels loose, or the area around it is swollen or painful, visit us right away. We will seek to determine the cause of the problem and design a plan for saving the implant. Sometimes, it might be necessary to remove the implant and give a patient's mouth an opportunity to heal before we replace it.
Would you like to learn more about how our advanced implant procedures may be able to help you? Contact Jacksonville Dental Specialists to schedule your consultation.